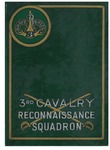 Description
"Fighting across 18 major rivers and scores of smaller streams you have accomplished some of the longest sustained marches in the history of warfare. You have liberated or conquered more than 31,000 square miles of territory, including 600 cities and towns and 4,000 inhabited places.
You have captured 540,000 enemy soldiers and killed or wounded at least 89,000 others. ANGERS, CHARTRES, FONTAINEBLEAU, MELUN, MONTEREAU, CHATEAU-TIERRY, EPERNAY, HEIMS, VERDUN. METZ, TRIER. SAARLAUTERN, KAISERLAUTERN, WIESBADEN, KASSEL, WEIMAR, JENA, REGENSBURG. BRAUNAU, LINZ and STEYR were but milestones in your zone of advance.
The pathway to our goal has been costly and the blood of dead and wounded comrades marks our way to the liberation of Europe. Let us remember their sacrifices as we exalt in the victory of our arms. Let us prove to them by our conduct now that they did not die in vain; that we have the fortitude to put aside selfish interests and carry on with firm justice and resolute determination to irrevocably crush the Nazi menace and establish freedom and right in war-torn Europe.
We have won the war. Let us now win the peace. We shall not for an instant lower our guard. Through our conduct, dress, bearing and example, we shall always maintain the high standards of a well trained and a well disciplined Corps."
Walton H. Walker, Lieutenant General, United States Army
Keywords
United States Army, World War 1939-1945, Regimental histories, 3rd Cavalary Reconnaissance Squadron
Disciplines
Military History
Recommended Citation
United States Army, "The 3rd Cavalry Reconnaissance Squadron (Mecz.) in World War II, 9 August 1944 to 9 May 1945" (1949). World War Regimental Histories. 58.
https://digicom.bpl.lib.me.us/ww_reg_his/58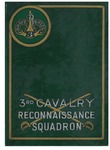 COinS