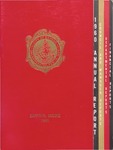 Description
The year 1960 was a challenging year for the Bangor City Council and the legislation enacted during this year will have long range benefits for Bangor's growth
. On April 25, the Council passed the annual appropriation resolve providing the necessary funds for carrying out the functions of the city government during 1960.
Also during the year, the Council passed ordinances establishing a department of Sealer of Weights and Measures, a department of Harbors and Wharves, a Public Relations Committee of the City Council and adopting the new State Statute relative to procedures for the retention of city records. In October, the Council passed an ordinance completely revising the zoning ordinance of the City of Bangor and also one revising the procedures for street openings.
The City Council passed the necessary legislation to meter the Abbott Square Annex, construct Pickering Square parking lot and put the Kenduskeag Stream proposition to a referendum which was approved by a majority of the voters.
Schools received a major share of the Council's attention and members of the Council served on both the original and the expanded high school building committee working toward the construction of a new secondary school for the City of Bangor.
Publisher
City of Bangor, Maine
Keywords
Bangor Maine, history of Bangor Maine, government of Bangor Maine
Recommended Citation
City of Bangor, Maine, "Annual Report, Bangor, Maine: 1960" (1960). City of Bangor Annual Reports. 16.
https://digicom.bpl.lib.me.us/city_ban_report/16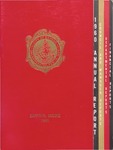 COinS