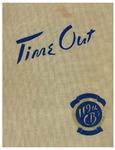 Description
You'll be sorry!" With those ominous words ringing in their ears, 1082 embryo Seabees, destined to become the 119th Naval Construction Battalion, passed from civilian life into the receiving center at Camp Peary on a prophetic torrid day in July of 1943.
"You're in the Navy, Mac. Wipe that grin off your face and line up as your name is called." Men who had been welders, electricians, machinists, carpenters, plumbers, shipfitters, and skilled workers in every trade and profession found themselves on a threshold of a new life.
At 5:30 in the early darkness of the next day, the raucous blare of the bugle- their first reveille- awakened them. Sleepy and confused, they were mustered and lined up. They scarcely realized then that for the rest of their service lives they would "sweat out" endless lines for every occasion.
Keywords
United States Navy, World War 1939-1945, Regimental Histories, 119th Naval Construction Battalion, Campaigns, Phillipines
Disciplines
Military History
Recommended Citation
Mackichan, Robert C.; United States Navy; and Shannon, Hugh, "Time out: a pictorial history of the 119th Seabees" (1945). World War Regimental Histories. 93.
https://digicom.bpl.lib.me.us/ww_reg_his/93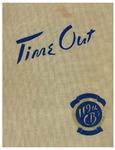 COinS