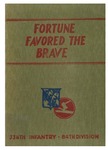 Description
From Page 9, Two Years of Preparation:
The 334th Infantry Regiment was activated 15 October 1942 at Camp Howze, Texas. For a regiment which was later to grind its way through the Siegfried Line, disorganize three of Germany's finest divisions in the Ardennes, and spearhead the Ninth Army's drive across the Roer and into the German heartland, the beginnings were not sensational. In 1942 Selective Service began to look more carefully into the manpower pool, and the Army began to develop a reservoir of Infantry. Many original men of the regiment had been classified 4F by lenient draft boards who subsequently reclassified them when the quotas were made more stringent.
In October 1942 the War was nine months old, and while many men were convinced it should be fought, few were volunteering for the Army, and fewer for the Infantry. The Air Forces were called the Air Corps, a place for gentlemen and adventurers, and the Infantry was coolie labor, a tutored mob. The first men to join the regiment had a "raw deal" they told themselves around the beer tables in the PX. First, they didn't like the Army; second, they weren't physically fit; third, their talents were not being used. As the men looked around and listened, they invented a satisfying rumor, compensation for their "raw deal," a rumor that was going to last until we heard the first sounds of Long Toms and 240's outside Gulpen and Waalwiller, Holland:
"We're a replacement outfit. The 334th isn't going anywhere. If it does, we're Army of Occupation. Man, they can't send this outfit into combat!"
Publisher
Mannheimer grossdruckerei
Keywords
United States Army, World War 1939-1945, Regimental histories, 334th Infantry Regiment, 84th Division
Disciplines
Military History
Recommended Citation
Wolff, Perry S., "Fortune favored the brave: A history of the 334th infantry, 84th division" (1945). World War Regimental Histories. 89.
https://digicom.bpl.lib.me.us/ww_reg_his/89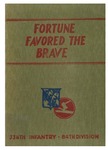 COinS