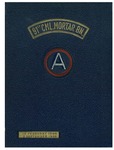 Description
From the Introduction:
"To the men of the 91st Cml Mortar Bn this book is more than a unit history; it is an autobiography -- a rather personal sort of affair. It was written more in deeds than in words by the men who make up this separate battalion, which is, at best, an infinitesimally small part of the present day strength of the United States Armies.
Since a unit is a collection of individuals, like an individual, it gradually assumes a character and a personality which distinguishes it in particular from other units. The object in compiling thls book is to preserve the character of the Battalion, our Battalion, by recording for future nostalgia some of the memories that the men like most to recall when they engage in a typical "bull session." The body of the text is essentially a condensation of the units's official history together with humorous incidents, anecdotes, and human interest stories, all unexpurgated within bounds and representative of many thousands of war stories that might have been told about Army life in garrison and in combat overseas. The personal episodes are related as nearly as possible in chronological order parallel to the historical data that best provides a comprehensive background for the stories themselves.
No attempt has been made to describe in detail the geography of that section of Europe over which the Battalion traveled and fought, nor to pass judgement on the character and integrity of the people who live there. The reasons for having placed this limitation on the scope of this work will be obvious to those who have ever come in contact with people who have had their countries and homes turned into battle fields. The political and social reverberations which will undoubtedly be brought about as a result of this latest of World Wars have been left to future historians to record."
Publisher
Newsfoto Publ. Co.
Keywords
United States Army, World War 1939-1945, Regimental histories, 91st Chemical Mortar Battalion, directories
Disciplines
Military History
Recommended Citation
United States Army, "A History of the 91st Chemical Mortar Battalion" (1945). Regimental Histories. 85.
https://digicom.bpl.lib.me.us/ww_reg_his/85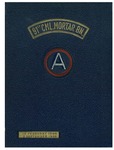 COinS