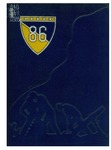 Description
Everyone knows of the infantry and the air corps, the tankers and the engineers, the quartermaster and ordnance. And they "know" all about Chemical Warfare: they picture us playing with test tubes in white laboratories, a thousand miles behind the lines, discovering new war gases and atomic bombs.
Some within the Chemical Warfare Service do bring new methods of warfare from their labs, but most of us are ordinary soldiers -- very like the infantry and all other troops who fight on the ground, for keeps.
Originally, our mortar was designed for firing chemical shells. Then one day someone discovered that you could fire a TNT-filled shell from the same muzzle -- and that day you said goodbye forever to clean labs and pretty colored chemicals, and became a soldier.
So we toted a 4.2" mortar from the beaches of France to the heart of fortress Germany. We went where the infantry had to go, a few times arriving before they did. Our ways of life were alike: same wariness by day. same fear by night, same boredom and despair. And some died in the fight-just as the infantrymen.
Neither for the glory nor the medals, the press releases nor the newsreels -- but with a vague consciousness we sensed that we had to be part of this mighty juggernaut that was crushing the Nazis. Beneath our blusters and disdain of flighty words we were proud of being soldiers. We originated a favorite maxim that we used as a "wisecrack" all over Europe -- "Don't fool with the fighting troops!"
Yet there are few -- soldiers and civilians alike -- who know what a 4.2" chemical mortar is and what it can do. Here is the answer, and it has nothing to do with chemicals or chemists except in a very abstract way. This is the historical account of a fighting odyssey, the simple facts of where and with whom we fought.
Everyone knows of the infantry and the engineers. This is about mortar men, who also fought a war.
Publisher
86th Chemical Mortar Battalion
City
Camp Campbell, Kentucy
Keywords
United States Army, World War 1939-1945, Regimental histories, 86th Chemical Mortar Battalion
Disciplines
Military History
Recommended Citation
United States Army, "The 86th Chemical Mortar Battalion presents its battle history" (1946). World War Regimental Histories. 83.
https://digicom.bpl.lib.me.us/ww_reg_his/83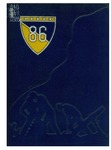 COinS
Rights Statement
No Copyright - United States. URI: http://rightsstatements.org/vocab/NoC-US/1.0/
The organization that has made the Item available believes that the Item is in the Public Domain under the laws of the United States, but a determination was not made as to its copyright status under the copyright laws of other countries. The Item may not be in the Public Domain under the laws of other countries. Please refer to the organization that has made the Item available for more information.