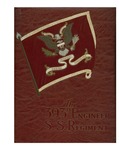 Description
The history of the 393rd is a story of a hard working organization. It was not the fortune of the 393rd to become distinguished in combat. Its record is a good one made so because of the work it did. In the story of such units as the 393rd we see part of the work of a great Corps and even then we see the Corps as itself part of a great Army. It was and is the contributions of all the parts that made Victory possible.
It is difficult in such a volume as this to pick out individuals for special mention. Our purpose is to tell the story of the Regiment. All members have contributed to that story. There was the work of those who had the problem of planning and leadership. There was the work of the men, those whom we call privates but without whom no work would ever be done. Out of all this, the "editor" assumes to "dedicate" this volume to the Junior Officers of the 393rd. The burden of adverse conditions fell upon them and it was because of their resourcefulness and labor and leadership that the work always moved forward.
In compiling this history, the chief source has been the "secret log" of the regiment. Major Carleton and Captain Gurney deserve recognition for their work in keep this "log". Captain Gurney must also be mentioned for the work of his sketches. To Sgt. De Angelus goes mention for his work in photography and to T/4 Edward H. Owen for the use of his, "History of Company D."
The Chaplain -- Editor, Harold A. Mercier
Publisher
Newsfoto Pub. Co.
Keywords
United States Navy, World War 1939-1945, Regimental Histories, 393rd Engineer Special Service Regiment
Disciplines
Military History
Recommended Citation
United States Army, "The 393d Engineer S.S. Regiment" (1946). World War Regimental Histories. 79.
https://digicom.bpl.lib.me.us/ww_reg_his/79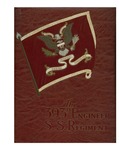 COinS