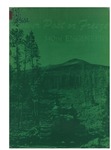 Description
The 340th Engineer General Service Regiment was activated at Vancouver Barracks, Vancouver, Wash., March 5, 1942. The nucleus was a cadre of seven officers and seventy-two enlisted men from the 18th Engineer Combat Regiment, who arrived on March 9.
A cadre of 62 enlisted men from Fort Francis E. Warren also arrived on March 9. The remainder of the officers and men came from Fort Leonard Wood, Missouri, during the latter part of March and the first part of April.
The commanding officer, Lieutenant-Colonel F. Russel Lyons, arrived on March 27, 1942. Prior to that time the regiment was commanded by Captain John B. W. Corey, and later by Major Reinder F. Schilsky. The short period at Vancouver Barracks was spent in obtaining supplies and preparing for an overseas movement.
On the night of April 18, 1942, 35 officers and 883 enlisted men entrained for Seattle, Wash., and thence aboard the USS St. Mihiel to Skagway, Alaska, that famous boom town of '98, arriving there April 22. On April 23, the remainder of the regiment-10 officers and 343 enlisted men-entrained for Prince Rupert, British Columbia, Canada, and thence aboard the SS Prince George to Skagway, arriving on April 25.
Keywords
Unites States Army, World War 1939-1945, regimental histories, 340th Engineer Regiment, Skagway Alaska
Disciplines
Military History
Recommended Citation
United States Army, "Lower post or freeze: 340th Engineer Regiment on the Alaska Military Highway, 1942-1943" (1944). World War Regimental Histories. 73.
https://digicom.bpl.lib.me.us/ww_reg_his/73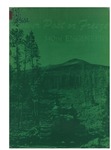 COinS