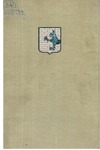 Description
From the Introduction:
That is the purpose of this book -- to tell a story, the story of the men of the 233d Engineer Combat Battalion ... their combat experiences, the story they want to be told. It comprises the better part of the history, and in its writing it is fully realized that at its best this book will be only a brief summary of the full story.
Each act of heroism or determination, each recording of skill and self-sacrifice, and each feat of bravery depicted will be only one of many. Throughout the entire writing of this book I have had to be content with the telling of a few incidents with the full certainty of neglecting many. The only records of many acts of courage are still being held in the hearts of the doers, and only because they were seen by someone else did those related here become known. For it was the spirit of the Battalion that to sacrifice, to go beyond the call of duty and to accomplish the job at any cost was merely doing the job well.
If this book tells the story they want told, if it brings a feeling of pride to the members of the Battalion, if it brings enjoyment to its readers, it will have fulfilled its purpose, and it is further hoped that in its recording I have brought forth the spirit of undying cooperation that so successfully carried the 233d Engineers across the many beaches in the Pacific Theater and made the accomplishment of their every mission possible.
Victor E. Weaver, 2nd Lt, 233rd Engineer Combat Battalion, Adjutant
Publisher
Infantry Journal Press
Keywords
United States Army, World War 1939-1945, Regimental histories, 233rd Engineer Combat Battalion, 77th Infantry Division
Disciplines
Military History
Recommended Citation
Weaver, Victor E., "The 233rd Engineer Combat Battalion, 1943-1945" (1947). World War Regimental Histories. 191.
https://digicom.bpl.lib.me.us/ww_reg_his/191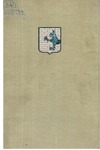 COinS