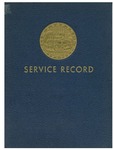 Description
This book is uploaded into two parts to accommodate quicker download rates.
From A Batt is Born (the book's introduction):
As the sunrise dispersed the chill early morning mists from over Camp Peary, Virginia, on the morning of 15 November, 1943, a momentous event was in the making. Old Doc Stork circled thru B-10 area, hopped into Replacement, dipped thru Ship's Company area, and laboriously dumped his mountainous load with a resounding thud into Area A-7. The 145th Naval Construction Battalion was born.
Little did the infant suspect the experiences on the long rough road ahead of it ... a journey that would occupy two years and would take it to Japan's front door and back.
And so it was with a naive and strictly Gl "Here Sir" that we answered our first muster at Camp Peary. It was with the enthusiasm of the uninitiated that we marched to the trains in tempo with a band, and set out on November 20, 1943.
Keywords
United States Navy, World War 1939-1945, Regimental Histories, 145th Naval Construction Battalion
Disciplines
Military History
Recommended Citation
United States Navy, "Service record of the 145th Naval Construction Battalion, 1943-1944-1945" (1946). World War Regimental Histories. 184.
https://digicom.bpl.lib.me.us/ww_reg_his/184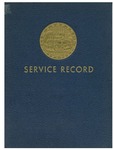 COinS