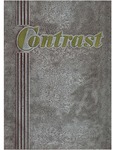 Description
This is the story of a Seabee Special Battalion, a rigger or stevedoring battalion, whose principal function in the Navy of World War II was the working of the vital cargo and materiel necessary for the prosecution of the War.
Special battalions were not permanently employed on Stateside duty; that was a job for civilians. Like all Seabee units, the Specials were rigidly trained and indoctrinated for overseas duty and the inevitable hazards of war. They became the life blood, the dominating force of the supply lines, radiating from Allied ports of loading to the front lines of the farthest theaters of war. Participating in actual invasions, they helped conquer new territory for their supply line, then maintained those extensions as our forces pushed forward toward the enemies' homelands. Ships and craft of every size and denomination, flying the flags of every Allied nation, were worked by the Seabee stevedores, the Special battalions.
This, then, is the story of one of those stevedoring battalions, and it chronicles its wanderings from its birthplace in Virginia across the United States; its duty in the frozen wastelands of the Aleutian Islands and the farthest Arctic outpost at Point Barrow; its return to the States for rehabilitation and re-assignment; and finally, its tour of duty in the South and Central Pacific. From Point Barrow to New Guinea, from Virginia to the Philippines-thousands of miles, months that stretched into years, are written into this history, a story not only of the battalion but of the men, the individuals themselves, who loaned that part of their lives to the service of their country that this history might be written.
It is to them, then, the men of the Fifth Special Naval Construction Battalion, that this history of their outfit is dedicated.
Frank L. Holland, Lieutenant-Commander, USNR, Officer-in-Charge
Keywords
United States Navy, World War 1939-1945, regimental histories, 5th Special Naval Construction Battalion
Disciplines
Military History
Recommended Citation
United States Navy, "Contrast: the story of the the Fifth Special Naval Construction Battalion" (1946). World War Regimental Histories. 166.
https://digicom.bpl.lib.me.us/ww_reg_his/166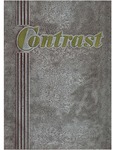 COinS