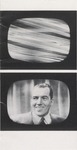 Description
Opening Statement
The Federal Communications Commission has asked for comments by interested parties "to determine whether the Commission should amend its rules and regulations to authorize television stations to transmit programs paid for directly on a subscription basis."
The CBS position and reasons for it were made known at a Conference of CBS Television Affiliates held in New York City, May 19, 1955. The stations, in a secret ballot voted 107 to 2, endorsing the CBS position and urged "CBS to assume leadership for the preservation of the present American system of free home service."
Since this matter is of concern to every family who owns a television set, we have reprinted the statement of Dr. Frank Stanton, President of Columbia Broadcasting System, Inc.
[Also included, just for amusement, is a copy of the original correspondence from Bangor Public Library staff asking for an additional 50 copies of the pamphlet to distribute to the public]
Publisher
Columbia Broadcasting System
Keywords
Columbia Broadcasting System, Federal Communications Commission, Frank Stanton
Recommended Citation
Stanton, Frank and Columbia Broadcasting System, "Free vs. Pay-Television : [CBS Statement on Pay-Television by Frank Stanton, President, Columbia Broadcasting System, Inc.]" (1955). Books and Publications. 366.
https://digicom.bpl.lib.me.us/books_pubs/366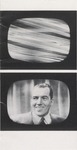 COinS