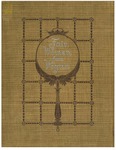 Description
Preface
The alliance between women and portraiture, close as it has been in all ages since first the art of portrayal was employed, ought not to be set down as wholly an affair of vanity. Doubtless there be feminine Narcissus'; but may not benevolence have somewhat to do with beauty's desire to secure for a larger audience a more enduring impression of itself than the one fleetingly mirrored in a cheval glass?
Artists have been the most potent factor in stimulating woman's penchant for painted semblances of her charms, the guild having dedicated the highest qualities of its art to the service of perpetuating her loveliness. In these later times photography also has added its beguilements, and on every side it offers opportunities for seeing ourselves as others see us, or more properly, for seeing ourselves as we hope others see us -- the subtle art of practical flattery being not unknown to the manipulators of cameras.
Vogue at the beginning of its career conceived the idea of publishing, as one of its principal features, portraits of some of the attractive women who adorn the social life of our foremost cities.
In pursuance of this purpose for nearly two years a succession of beauty portraits has been given as charming a presentation as the ability of American decorative artists and the skill of American printers made attainable.
The unique collection of artistically rendered pictures of representative American Society women here presented is the outcome of Vogue's beauty portraits. Photography has rarely, if ever, been so generously aided by art and liberal money expenditure.
Publisher
The Fashion Co.
Keywords
Women, Portraits, Vogue
Recommended Citation
Unknown, "Fair women from Vogue: being a collection of portraits of ladies of New York, Baltimore, Philadelphia, Richmond, and other American cities" (1894). Books and Publications. 33.
https://digicom.bpl.lib.me.us/books_pubs/33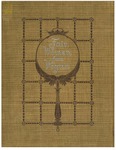 COinS
Rights Statement
No Copyright - United States. URI: http://rightsstatements.org/vocab/NoC-US/1.0/
The organization that has made the Item available believes that the Item is in the Public Domain under the laws of the United States, but a determination was not made as to its copyright status under the copyright laws of other countries. The Item may not be in the Public Domain under the laws of other countries. Please refer to the organization that has made the Item available for more information.