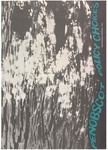 Description
Preface
The Penobscot River is one of the most extensively researched rivers in Maine. Some skeptics have noted a negative relationship between the amount of such research and constructive action. In an effort to synchronize the two a bit more closely we offer what we hope is a fairly nontechnical primer on the river's water pollution problems, condensed from the results of a two-year multidisciplinary research project. We also offer a brief review of public pollution policy issues and suggestions for future action.
When the Penobscot Valley was in its heyday as the lumber capital of the world, around the middle of the last century, one used to be able to walk from Bangor to Brewer across the Penobscot River on the decks of the ships at anchor. This waterborn commerce is largely gone now, but sometimes it still seems as if one could walk across the River on its thick covering of foam. These images convey the region's spirit at different times, the first of vitality and expanding opportunity, the second of stagnation - both environmental and economic.
Contributors from the University of Maine at Orono: Richard Harvey, editor (Sociology), Franklin Woodard (Sanitary Engineering), Charles Wallace (Business Administration), James Henderson (Political Science), Harriet Henry (Law), John Maroney and Gary White (Wildlife Management), and Edgar Imhoff (Hydrology).
Publisher
Environmental Studies Center, University of Maine at Orono
Keywords
Environmental Studies Center, University of Maine at Orono, Penobscot River, Penobscot River pollution
Recommended Citation
Penobscot River Study Team, "Penobscot Policy Choices: a Summary of the Findings of the Penobscot River Study Team" (1974). Books and Publications. 289.
https://digicom.bpl.lib.me.us/books_pubs/289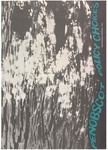 COinS