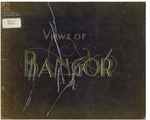 Title
Description
Introduction
Bangor, Maine, the "Queen City of the East," a city of surpassing natural beauty and advantages, enhanced by many magnificent buildings, artistic homes, and handsome lawns, is universally recognized as the business center of Eastern Maine, and is rapidly coming to the front as the Metropolis of the Northeast.
Bangor had its birth in 1769, when John Buswell, a sturdy Massachusetts farmer, brought his wife and nine children into the Maine forests and located at the junction of the Kenduskeag and Penobscot Rivers, near the present site of St.John's Catholic Church. Each succeeding year saw new families added to the little flock in the wilderness, until at the breaking out of the Revolutionary War, Kenduskeag Plantation, as it was then called, numbered 75 souls. On February 25, 1791, the Rev. Seth Noble had the town incorporated under the name of Bangor, from the title of an old, familiar hymn, and in 1834 the town became a city with a population of about 8000.
Publisher
C.S. Woolworth & Co.
Keywords
Bangor Maine, Bangor, Photographs
Recommended Citation
C.S. Woolworth & Co., "Queen City of the East" (1902). Books and Publications. 82.
http://digicom.bpl.lib.me.us/books_pubs/82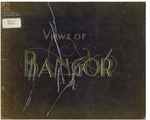 COinS